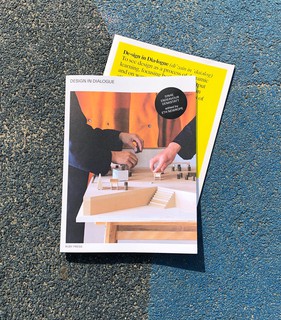 An interview with Caruso St John on their work at Tate Britain features in Design in Dialogue. The publication is the second book in Ruby Press' series Chapters, it focuses on how design processes can be shaped through dialogue.
The book edited by ETH Newrope, is split into two sections. The first, an investigation into the work of three practices 51N4E, Endeavour and Denkstatt. The second, a series of interviews with a range of European architects.
The interview was a space for practicing architects to share their methodologies and collaborative projects. Focused on specific works, the conversations give insight into their process of design. It features talks with Harder Haas, Atelier Bow-Wow, Lacol, and Studio Paola Viganò, among others.
Photos © Ruby Press