What is the interest in being together in the centre of the city today, of social interaction, performance and display?
At a time when its celebration is under threat, Peter St John's studio at London Metropolitan University looks at how we protect public life and sociability, by looking at the provisional and the festive social spaces of the city.
The studio is led by Peter St John together with James Hand, Fabienne Sommer, and Ben Speltz—Associates from Caruso St John's London office.
Work by Unit 12 students can be seen in this online publication and is available to explore in a virtual showroom.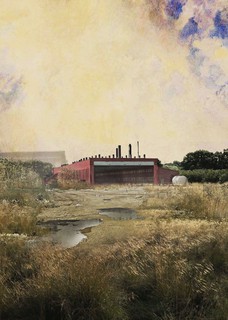 Intern Nabil Haque has won a RIBA Bronze Medal Commendation for his final year project, Mono no Aware. Nabil studied in Studio 2, led by Caruso St John Director, Rod Heyes.
The RIBA President's Medals are international awards presented annually by the Royal Institute of British Architects to architecture students or recent graduates and are regarded as the most prestigious prizes in architectural education.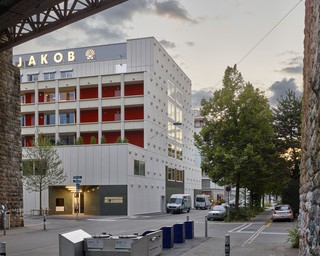 Lecture
University of Manitoba, Winnipeg, Canada
19 January 2021
Adam Caruso will give an online lecture at the University of Manitoba from 12.00 CST (18.00 London time). The lecture is open to all – registration is at the link above.
In December's edition of Casabella, Francesco Dal Co discusses the development of Europaallee in central Zurich, focusing on Caruso St John and Bosshard Vaquer's mixed-use building, its neighbour, designed by Graber Pulver, and the influence of modern Milanese architecture on both buildings.