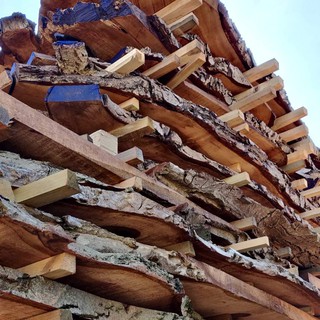 Peter St John's London Met Unit will investigate the theme of Second Life. The term comes from the artist and social activist Theaster Gates, who states that almost everything can be reused. This is evident in his work which has involved collating discarded objects and materials, as well as salvaging and refurbishing whole buildings.
Students will look at the question of how to renew buildings; how construction can be less energy-demanding and creating systems where buildings are indivisible components in a regenerating ecological system.
The unit will visit forests and quarries in Europe to understand more about the source and flow of natural resources through the economy. The main project will be the design of a timber building for a Housing Collective in South London.
The course will be taught by Peter St John, Fabienne Sommer, Ben Speltz and James Hand.
Photo © Saunders Seasonings