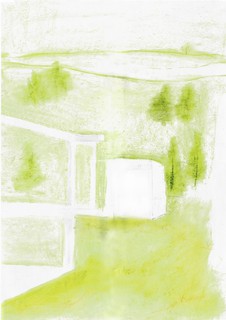 Teaching
London, United Kingdom
22nd June – 2nd July
Peter St John's studio at London Metropolitan University hosts their summer exhibition next week.
The studio is led by Peter St John together with James Hand, Fabienne Sommer, and Ben Speltz — Associates from Caruso St John's London office.
The exhibition is located in the Atrium Gallery, London Metropolitan University (Aldgate campus), 16 Goulston Street, London, E1 7TP. Register to see the show here.
Photo above, Xiaojun Jian
Photos below; Ethan Loo, Amy Grounsell, Sam Newton, Ella Blue Wragg, Vivola Issac, David Lawrence, Joshua Glynn, Jacob Ashton, Yanjela Sherpa, Yen-Ting Chen, Errin Gall, Seong Wook Jeong, Eleanor Catlin, Donita Comprado, Xiaojin Jian.