Teaching
Studio Adam Caruso, ETH Zurich
15–16 December 2020
Students from Adam Caruso's studio at ETH Zurich present their projects to guest critics including Lisa Fior (muf architecture/art, London), Summer Islam (Material Cultures, Studio Abroad, London), Dr. Marina Olsen (Karma International Gallery, Zurich), and Axel Simon (editor, Hochparterre).
"A few semesters ago, the studio tentatively made moves towards modernism. The evident failure of architecture to address the imbalance of contemporary life provided the motivation to look again at the more ideological and programmatic promises of modernism, particularly the second wave of the 60s and 70s, whose discourses were broadened to encompass themes of gender, the legacies of empire and the growing imbalances in our environment. The consumer driven economy and its insatiable consumption of precious resources is not sustainable, and the desires it claims to fill can never be satisfied. Drawing on a diverse range of references; from the cave paintings made by our distant ancestors, to St Francis's labours as depicted by Giotto in Assisi, from the multiple disciplines encompassed by classical Indian dance to the slow and deliberate narratives in the films of Tacita Dean; the studio attempts to discern new practices that address the challenges of today."
Main image: Atlas of Liberating Acts, Olga Cobuscean, Thomas Rohrer, 2020
Projects (and images, left to right):
Pablo Stadelmann, Cyrill Wechsler
Christian Cotting, Patrick Holzer
Marina Medic, Maria Unterlechner
Ansgar Stadler, Philip Stöckler
Paul Grieguszies Schäfer, Jaehee Shin
Caroline Dietlmeier, Sara Katharina Keller
Charlotte Reuse, Manon Zimmerli
David Eckert, Florian von Planta
Students in studio Adam Caruso at ETH Zurich will spend their Spring semester investigating models for collective living.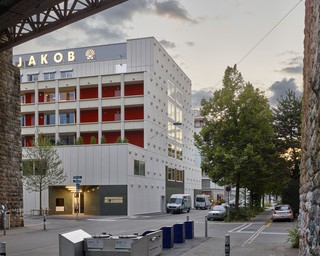 Lecture
University of Manitoba, Winnipeg, Canada
19 January 2021
Adam Caruso will give an online lecture at the University of Manitoba from 12.00 CST (18.00 London time). The lecture is open to all – registration is at the link above.