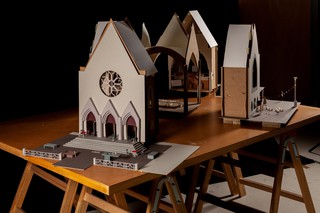 Teaching
31st May and 1st June
Students from Studio Adam Caruso at ETH Zurich present their final projects to a panel of guest critics including Céline Bessire, Maria Conen, Fredi Fischli, Françoise Fromonot, Tine Milz, and Niels Olsen.
Image 1 (above), Reformierte Kirche Wipkingen, Luca Bronca, James Flaus.
Image 2, Neue Kirche Fluntern, Victoria Balmer, Marvin Bienz.
Image 3, Kirche auf der Egg, Lowis Gujer, Simona Mele, Alois Merkt.
Image 4, Bullingerkirche, Xingyu He, Julius Schwartz.