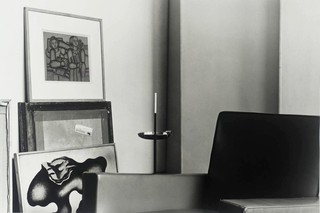 Teaching
Zurich, Switzerland
Autumn 2022
Students in studio Adam Caruso at ETH Zurich will spend their Autumn semester working on a group of structures around Helvetiaplatz in Zurich. Through model-making and drawing students will engage with not only the adaptive reuse of existing buildings, but also how we can reframe the cultural value of them.
To work towards this idea of a substantial and culturally engaged architecture, students will be invited to engage with artists who developed their work in ways that challenged formal, social and institutional expectations. These will include Édouard Manet, Auguste Rodin, Rachel Whiteread and Louise Lawler.
Emilie Appercé, Tibor Bielicky, Adam Caruso, Claudio Schneider and Barbara Thüler will teach on the course.
Image, Louise Lawler, Etude pour La Lecture, 1923, This Drawing is for Sale, Paris