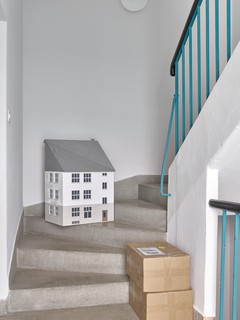 Casabella issue 932 focuses on timber, presenting an anthology of wooden constructions, including Caruso St John's newly completed renovation of a warehouse in Wiedikon, Zurich.
Federico Tranfa explores the 1940's industrial building's rooftop extension, looking at its combination of plywood and anodized aluminium, as well as its painted finish, in colours inspired by Sanzo Wada's Haishoku Soukan.
Photo © Philip Heckhausen.