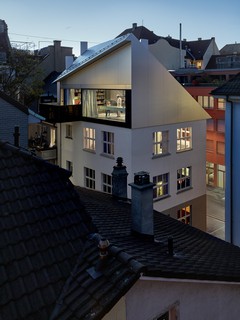 Teaching
Vienna, Austria
16th February 2023
Adam Caruso and fellow guests Jan De Vylder, Elke Krasny and Astrid Staufer will attend a 'Supercrit' and panel discussion on conversion in architecture, to mark the end of an exhibition of student work at TU Wien.
The 'Supercrit' will present six selected student projects to the guests. The student's work on show is from three of the university's design units, including 'Learning Transformation/Transforming Learning', run by Lorenzo De Chiffre & Katharina Paschburg, Eva Mair, Katherina Putzer, and Artem Kitaev.
The afternoon panel discussion will explore through personal experiences, working with existing buildings, and how it can be strengthened in design teaching.
Photo. Warehouse, Wiedikon, Zurich. © Philip Heckhausen