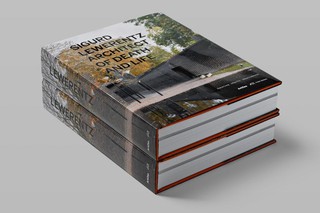 Published this month is Sigurd Lewerentz, Architect of Death and Life. The monograph covers both his built and unrealised designs; from retail spaces, churches, cemeteries and landscapes, to exhibition architecture, graphics, product design, furniture and interiors.
The comprehensive book coincides with ArkDes' exhibition of the same name. Caruso St John has designed the exhibition, which opens in October this year.
It consists of an extensive range of photographs, drawings and sketches, the publication drawing on the archive and personal library of Lewerentz. Alongside, essays exploring his life and work, as well as, his legacy today in contemporary architecture. All based on research undertaken at ArkDes, Sweden's national centre for architecture and design.
Sigurd Lewerentz, Architect of Death and Life, is edited by Kieran Long and Johan Örn with Mikael Andersson. With contributions by Mikael Andersson, Kieran Long, and Johan Örn. Photographs by Johan Dehlin, in collaboration with ArkDes, Stockholm.
Photo of book © Malmsten Hellberg
Photos below, St Mark's Church, Björkhagen. © Johan Dehlin