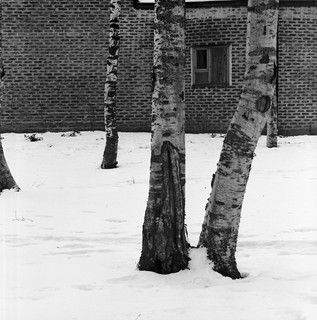 Lecture
Stockholm, Sweden
1st October
To mark the opening of Sigurd Lewerentz: Architect of Death and Life at ArkDes, Adam Caruso will be giving a lecture on the exhibition's design process, alongside his own relationship to Lewerentz and his legacy today.
The talk will be introduced by ArkDes' director and curator Kieran Long.
Free admission, with a limited number of seats.
Photo: St. Mark's Church, Bjorkhagen, Stockholm © Hélène Binet