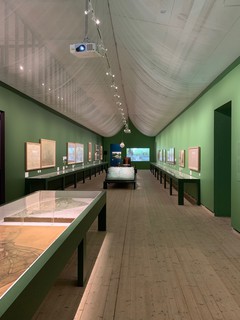 Casabella issue 936 features Caruso St John's exhibition design for Sigurd Lewerentz, Architect of Death and Life which opened in October last year at ArkDes.
Kieran Long explores the show, recounting Lewerentz work, as well as his own engagement with the architect. The exhibition continues until the 28th August 2022.
Photo by Adam Caruso.