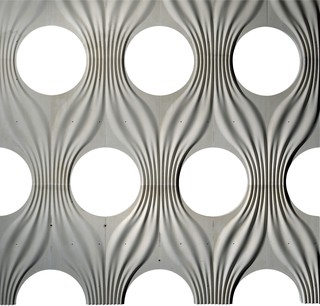 Anniversary
Zurich, Switzerland
17th June 2022
Caruso St John is celebrating the 10th Anniversary of its Zurich office. Established in 2011 by directors Michael Schneider and Florian Zierer as a site office for the practice's mixed-use building on Europaallee, the office has gone on to undertake projects including the Bremer Landesbank Headquarters, the new chancel at St Gallen Cathedral and the headquarters for the St Jakob Foundation, as well as the practice's largest project to date, the Swiss Life Arena.
To mark the occasion, a poster by graphic designer Teo Schifferli celebrates the built work of the office, the competitions the practice has undertaken in Switzerland since 2000, and Caruso St John's engagement with the Swiss scene dating back to 1987.
A party will be held at the office on Friday 17th June. Celebrations were rescheduled from December 2021 due to the Coronavirus pandemic.