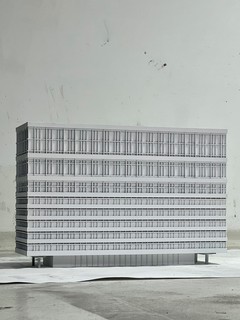 Teaching
Zurich, Switzerland
Students from Studio Adam Caruso at ETH Zurich present their final projects to a panel of guest critics including Anne Femmer, Peter Fischli, Marina Olsen and Florian Summa.
Image 1 (above), Amtshaus, Moritz Mäder, Pascal Mijnssen.
Image 2, Kanzlei Areal, Stefania Archilli, Hannah Kilian.
Image 3, Robin Staubli, Airas Sánchez Keller.
Image 4, Volkshaus, Héloïse Dussault-Cloutier, Daniel Epprecht.
Image 5, Kanzlei Areal, Jan Bauer, Max Schubert.