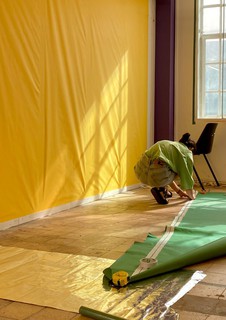 Teaching
London, United Kingdom
13th - 18th September
Peter St John's studio at London Metropolitan University hosts their summer exhibition this week. The Dream of the Metropolis celebrates Unit 12's yearlong research through their site-specific artwork, Evil Queen and Lemon Tart.
The studio is led by Peter St John together with James Hand, Fabienne Sommer, and Ben Speltz—Associates from Caruso St John's London office.
The exhibition is located in the Annex Building, 2nd floor, Old Castle Street, London E1 7NT.