Gagosian Rome
Rome, Italy
2006
Client: Gagosian
The Gagosian Gallery in Rome was Gagosian's first European gallery outside London. The project was designed together with the Italian architect Firouz Galdo.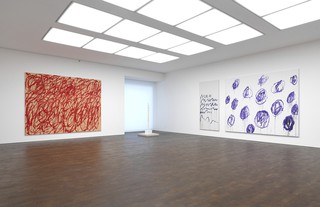 Opening
London, United Kingdom
The new Gagosian Gallery in Mayfair opens to the public today. The gallery opens with an exhibition of paintings, sculptures and works on paper by Cy Twombly.
Opening
Gagosian Gallery Hong Kong, China
The Gagosian Gallery Hong Kong opens on the 18th January with Forgotten Promises, an exhibition of new paintings and sculptures by Damien Hirst.
Location
Rome, Italy
Date
2006
Client
Gagosian
Caruso St John Architects
Adam Caruso, Peter St John
Project team
Silvia Pfaffhauser, Florian Zierer
Executive architect
Firouz Galdo