Gagosian Gallery
1999–present
Client: Gagosian
Caruso St John has designed many projects for the New York-based commercial gallery Gagosian, which represents some of the world's most famous living artists. Beginning with Gagosian's first London gallery at Heddon St, opened in 2000, the practice designed four galleries in London, as well as galleries in Rome, Athens, Paris, and Hong Kong. In London, Gagosian Britannia St in King's Cross opened in 2004, and the Grosvenor Hill gallery in Mayfair opened in 2015.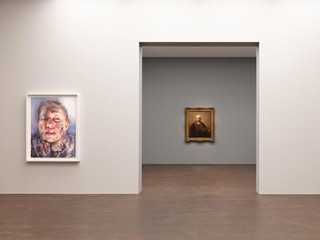 Exhibition
Gagosian Gallery Grosvenor Hill, London, United Kingdom
12 April-18 May 2019
Visions of the Self: Rembrandt and Now, the exhibition designed by Caruso St John is open at Gagosian Gallery Grosvenor Hill.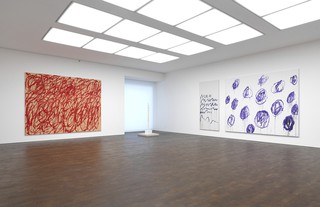 Opening
London, United Kingdom
The new Gagosian Gallery in Mayfair opens to the public today. The gallery opens with an exhibition of paintings, sculptures and works on paper by Cy Twombly.
Opening
Gagosian Gallery Hong Kong, China
The Gagosian Gallery Hong Kong opens on the 18th January with Forgotten Promises, an exhibition of new paintings and sculptures by Damien Hirst.